A Garden Without a Gate
A volunteer-run community garden open to all
History
In 2011, a group of Long Island City neighbors created a "guerilla garden" on a set of abandoned railroad tracks. That's a nice way of saying we didn't have permission. When we got caught, we worked with the MTA to secure a lease and become a real-live non-profit.
Today, Smiling Hogshead Ranch is an agriculture farm and community garden. Through our events and outreach, we strive to create a safer, green space within our urban jungle to grow with others, get dirty, and smile into the sun.
Whether you want to learn about composting, hear a band in a garden, or breathe in some of that sweet plant-made oxygen, visit us soon.
Community Agreement and Visitor Policy
Smiling Hogshead Ranch is an all-volunteer run farm collective with members from across New York City. We acknowledge our diverse backgrounds, identities and ideas while working together to grow the farm and garden, to host events, and to cultivate connections with nature and each other. We are committed to the values of open-mindedness, diversity, personal and environmental growth, and sharing. In order to ensure this, we feel it necessary to establish some guidelines for visitors and gardeners alike.
Everyone entering Smiling Hogshead Ranch is asked to be aware of their language and behavior. To think about whether their words or actions might be harmful to others. All visitors and members should be open to questioning and to being questioned, therefore cultivating constructive dialogue with the intention of creating better communication.
The land Smiling Hogshead Ranch occupies is not public property, but rather privately owned. The property owner has empowered members of Smiling Hogshead Ranch to make this space open to the public, but access is granted at the discretion of the property owner and the members of Smiling Hogshead Ranch. Please be aware that visitors may be asked to leave the property at any time. Failure to follow the agreement detailed below may result in such action. 
Some Of Our Partners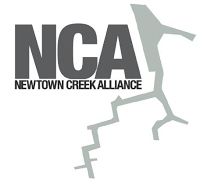 Green Thumb